Stick to the regular sleep routine and make it clear the day's activities are winding down to help your toddler fall asleep. This will tell your little one it's time for bed.

Starting around 15 months your baby may begin to develop a will of its own and the sleep routine is the time when this is most obvious. Your baby will use all of its strategic skills and considerable charm to put off the inevitable and stay with you. Don't give in and make it clear in a calm, loving but decisive manner that it's time for bed.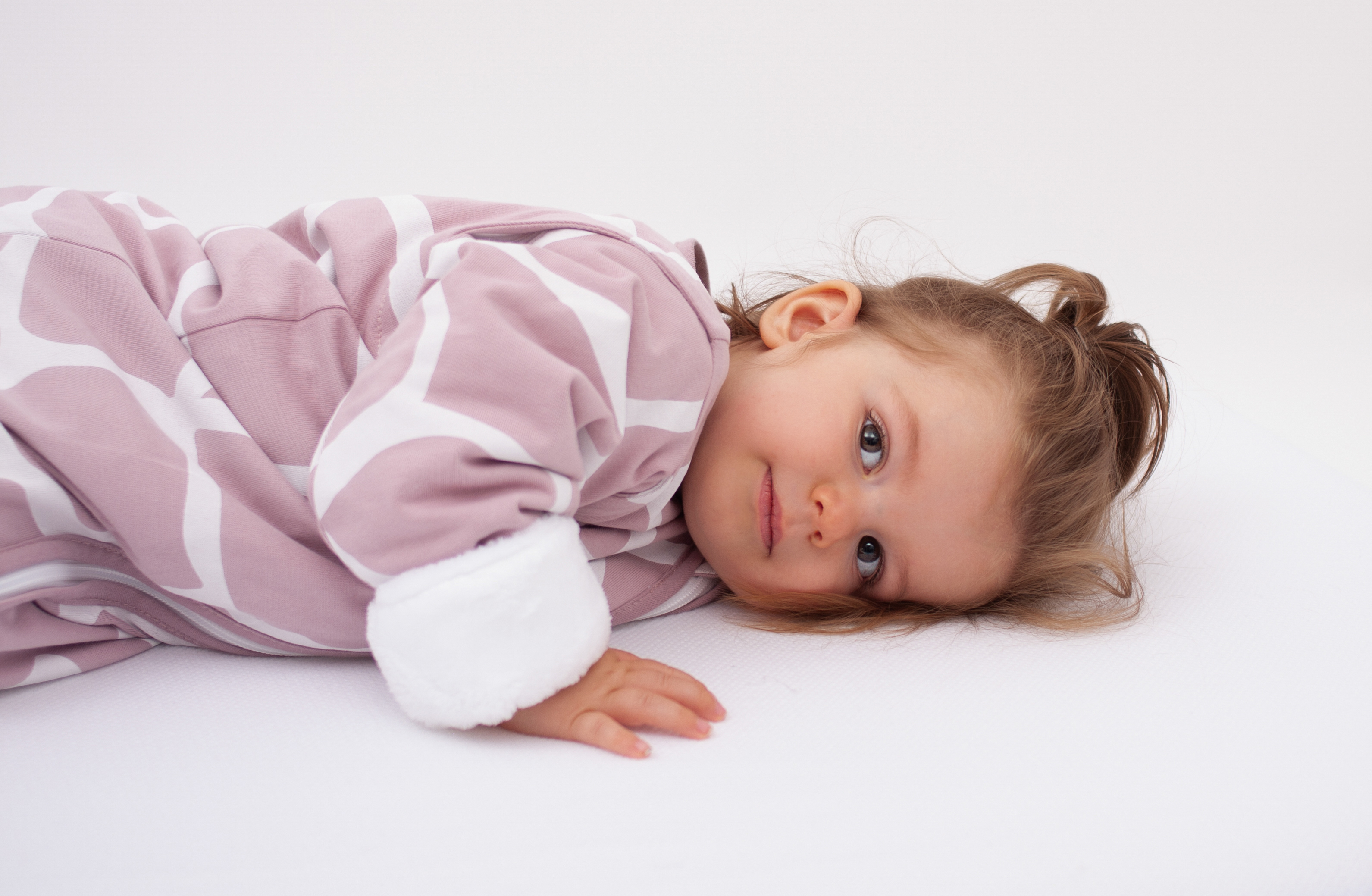 The Bag Kidz makes bedtime more agreeable for your child, especially in colder weather. Around the age of 2 1/2, toddlers often make the transition from the sleeping bag to sleeping under a duvet. Some children really miss their familiar sleeping bag, causing them to be restless again at night. This sleeping bag keeps your baby's world small and familiar for a little while longer. Tossing and turning can cause your child to throw off the duvet and being cold interferes with deep sleep. The Bag Kidz combines safely with a duvet and keeps your toddler nice and warm throughout the night.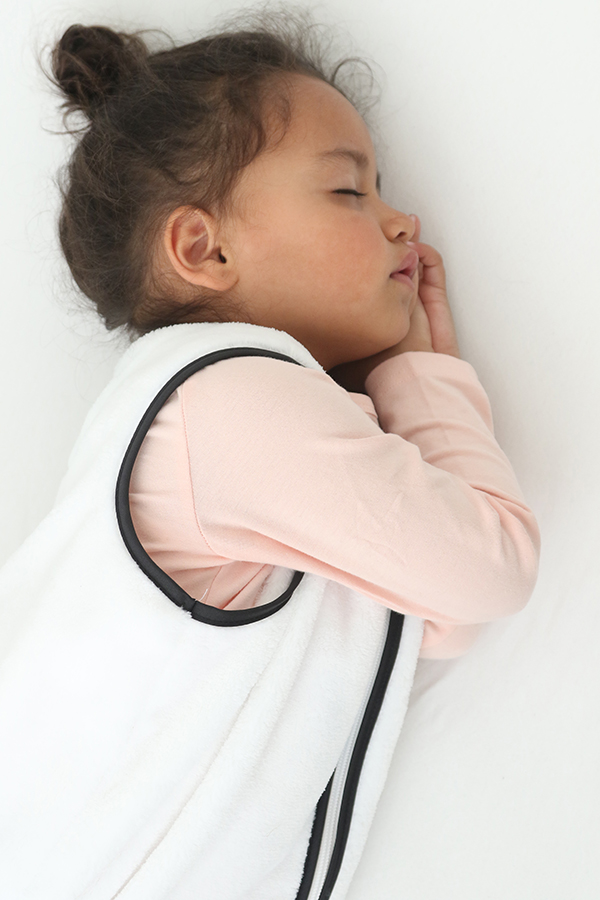 Tips to help toddlers sleep in their own bed
Stick to the regular sleep routine and make it clear the day's activities are winding down. A busy day is often followed by a restless sleep/night.
Keep your toddler from becoming overtired because that makes it harder to fall asleep. 'Saving' sleep during the day or skipping the afternoon nap is no use.
Don't engage in active games before bedtime. This can only overexcite your baby and raise its adrenalin levels so you end up with a fully awake and alert toddler.
Limit TV and tablet time, especially before bedtime. The stimuli and blue light keep the brain active.
Read a short bedtime story to your child. Repeating a familiar story has a very strong effect. You might say you are conditioning your toddler to sleep.
End every day with your little one in a positive and relaxed manner, no matter how chaotic the day has been. Your toddler senses your mood perfectly. He or she will sleep much better knowing that everything is fine between you.
Give your child some one-on-one attention during the day so there's no need to 'catch up' at bedtime. Nothing spectacular, just a fun chat over lunch, having a laugh while brushing his teeth, ... Use the daily care moments.
Give compliments when they're due - sincerity is crucial. Affirmation helps build your child's self-esteem and self-confidence. Trust is necessary to be able to sleep quietly. Stick to the regular bedtime routine and ignore your toddler's charm offensive.
Switch the bath ritual to the evening. Warm water has a relaxing effect. It's also the perfect opportunity to spend some quality time together.
Take your toddler outside for a stroll every single day. Outdoors in the fresh air your little one can have a good romp and practice his motor skills. He or she will also sleep better.
Your little one's favourite cuddly toy is the most important prop for the sleep routine.
Don't turn it into a struggle and use the things that work. A soothing tune in the background, briefly playing with a safe toy/going-to-bed book, a dummy, etc. A little distraction will help your child give in to sleep.
View the products in our shop