The TOG charts can help you decide how to dress your baby in cold or hot weather. They provide a guideline on how to dress your baby for sleep with every room temperature and every version of the swaddle sleeping bag.
The neck is the best place to check if your baby is too hot or cold. If your baby's neck is damp to the touch then your baby is too hot and it's best to remove one layer. A good time to check this is when you yourself go to bed, for instance.
The Tencel sleep suits are the safest undergarments for any sleeping bag. Tencel regulates the temperature and absorbs moisture. This fabric adapts to your child's temperature and fits snugly around its body like a second skin. Silky soft and never too hot or cold.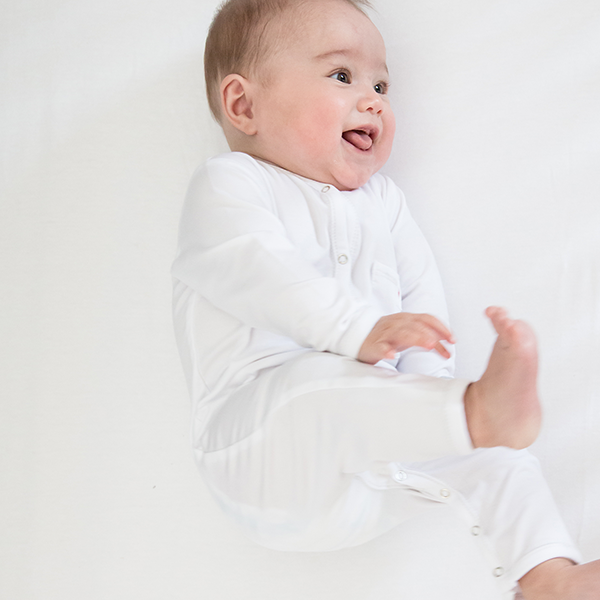 View the products in our shop