In a nutshell
A swaddle sleeping bag keeps the arms inside the sleeping bag so your baby can't wake itself because of the familiar startle reflex.
Key products
Puckababy's swaddle sleeping bags come in two sizes: Piep for your newborn, from 0-3 months.
Mini is the follow-up bag, from 3-6 months.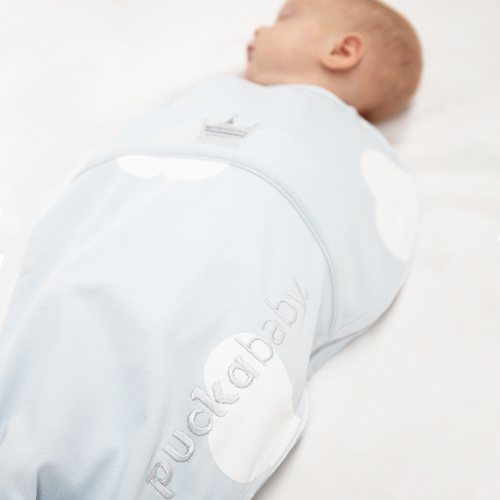 In more detail
Restlessness in babies is often the result of the multitude of stimuli they have to process during sleep. When baby has trouble dealing with these impressions this results in an uncontrolled startle reflex also known as the Moro reflex. A baby that displays the Moro reflex extends its arms, legs and hands away from the body and subsequently draws them together in an attempt at 'clutching'. These little jerks cause your baby to startle itself awake.
Swaddling in a swaddle sleeping bag can provide a solution as the confines of the bag keep your baby from startling itself awake. The safety of this cocoon provides the rest your baby needs and helps it sleep through safely.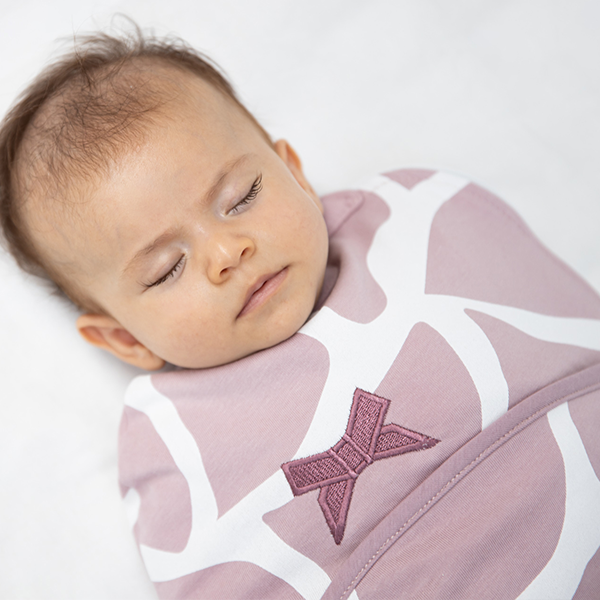 A cold environment can also cause a baby to startle awake. The nape of the neck is the best place to check whether your baby is too hot or cold. Is your darling's neck cold to the touch? Then add a layer such as a pair of pyjamas or a blanket. If your child's neck feels damp it's better to remove a layer.
View the products in our shop