In a nutshell
With very young babies, especially in the first 2-3 months, sleep times are strongly linked with feeding moments, i.e. every 2-3 hours. As your child ages, feeding times become less of a deciding factor and sleep cycles start to lengthen.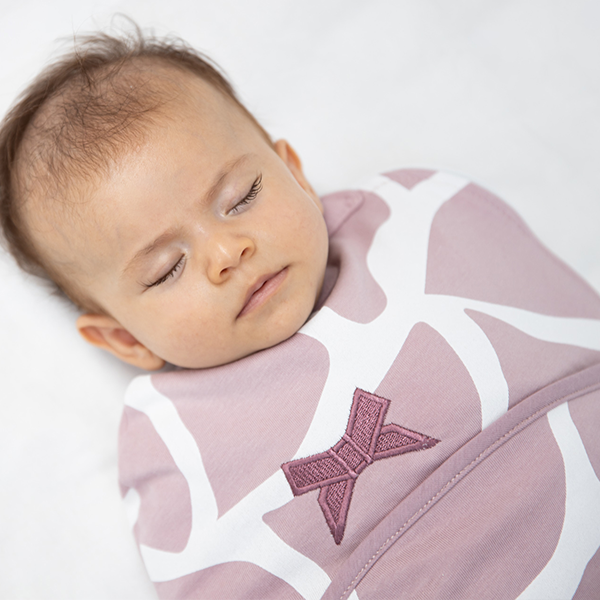 In more detail
Since your baby sleeps from feed to feed in the first few months, it is useful to determine the start and end time of the feeding yourself. For instance, you could start at 7 am and then plan the last feeding session for 11 pm. This will help you to maintain a steady day rhythm.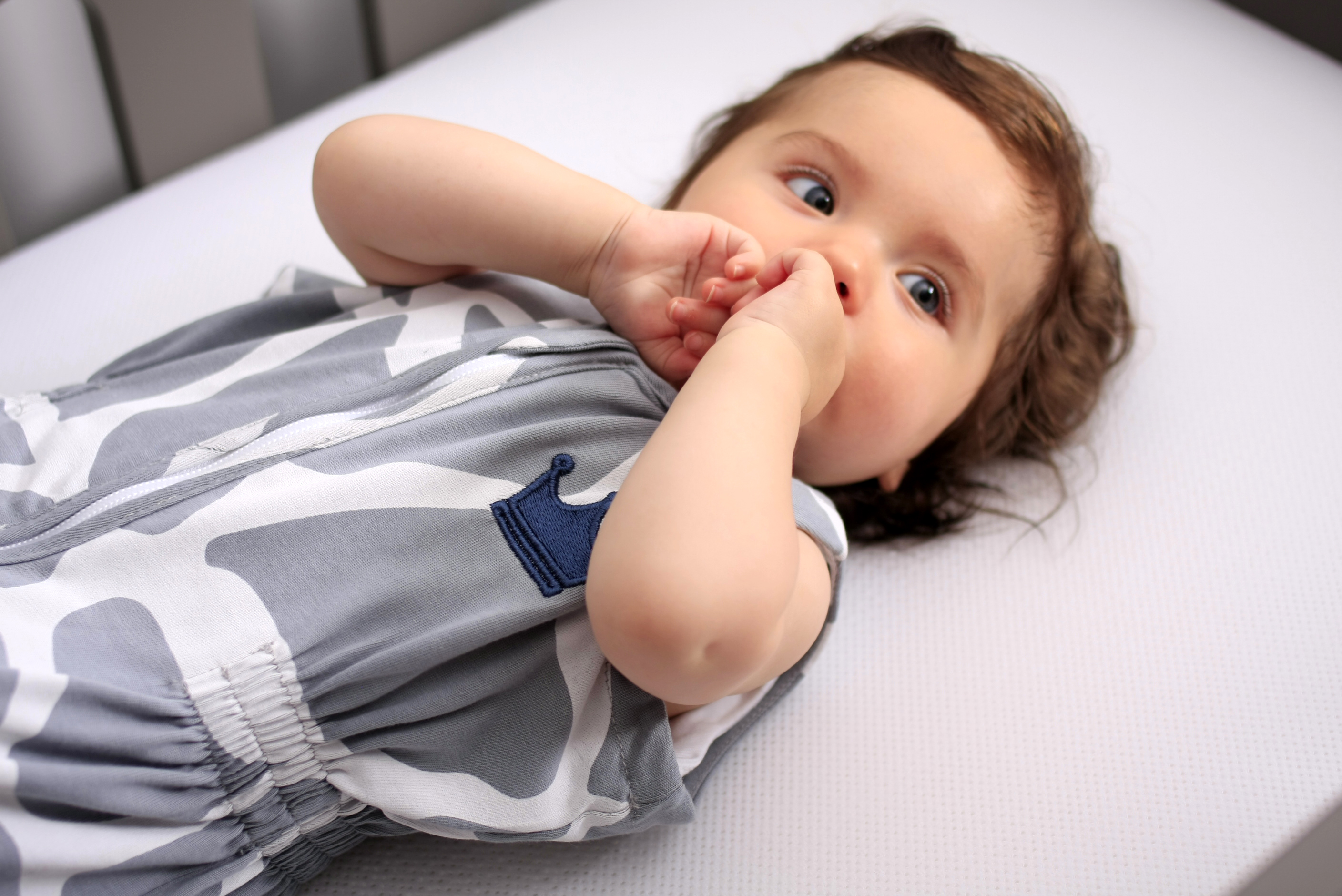 As from 6-7 months feeding times become less important and you should pay more attention to signs of fatigue. These signals include yawning, rubbing of the eyes, avoiding eye contact, whining, crying, staring, clenched fists, ear pulling and back arching. React to these sleep signals when you see them because timing is important. A baby that is past ready for sleep becomes overtired and will have difficulty falling asleep, which can easily lead to a vicious circle.
Around 10-11 months your baby may switch to 2 naps a day: a morning nap and a longer afternoon nap. And it may start to sleep through the night.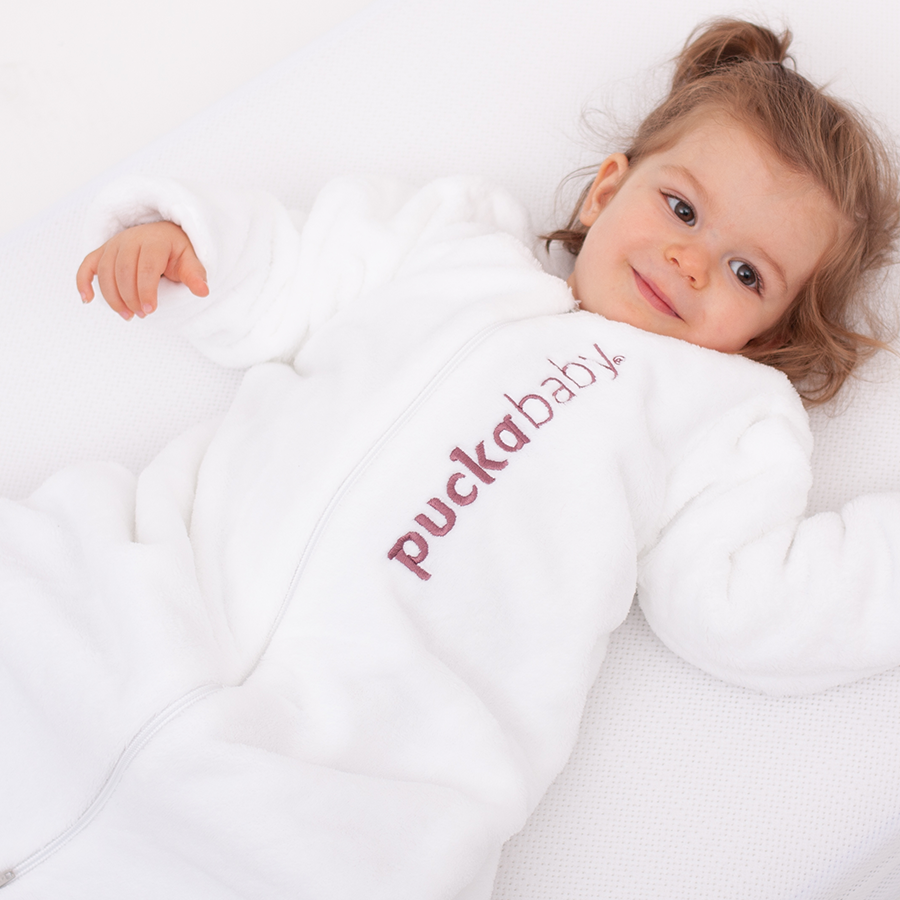 General example of a sleep schedule
Up to 1 month
7 am/10 am/1 pm/4 pm/7 pm/10 pm + 1 or 2 night feeds. This means feeding, changing and sleeping until the next feed.

1-4 months
7 am/ 11 am/ 3 pm/ 7 pm/ 11 pm + possibly one night feed. During this period baby sleeps a bit longer in between feeds and takes slightly longer to fall asleep. Baby can play in your lap or its playpen for a little while before returning to bed.

5-6 months
This is when you drop late night feeds and the 7 pm feed is moved to later in the evening. As a result your baby may take an additional nap in late afternoon or early evening before starting the long night.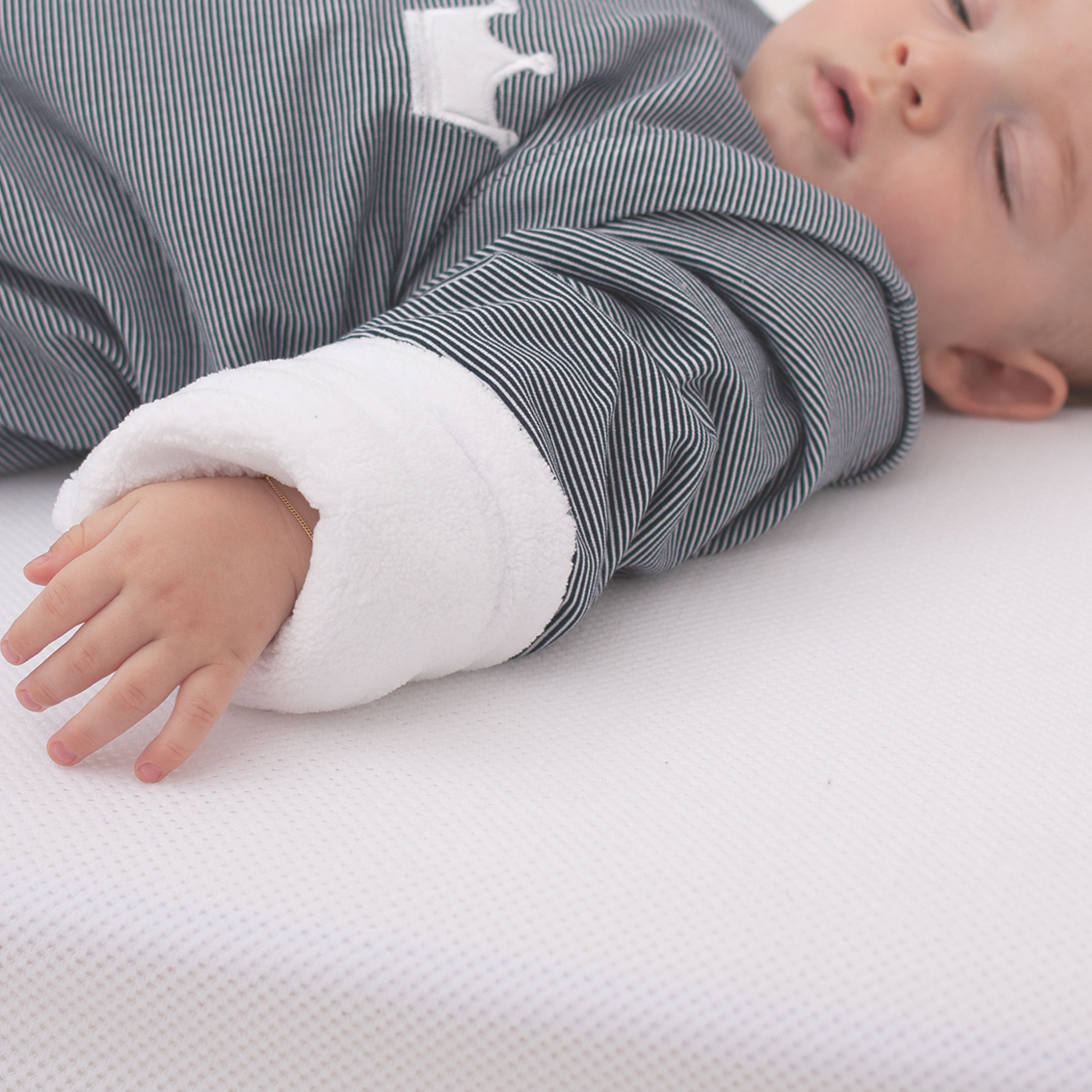 7-8-9 months
In this period baby switches to three main meals and two snacks. In terms of sleep schedule this usually means that your child takes two longer naps during the day and goes to sleep for the night after the last feed (7-8 pm).

10-11-12 months
Morning naps usually become a bit shorter, whereas baby sleeps much longer in the afternoon (12.30-4 pm) If it's clear that your baby is tired before feeding time simply go with it. Feed your child a bit sooner and put it down for the night.
View the products in our shop