In a nutshell
You can put your baby to sleep in a Puckababy swaddle sleeping bag from birth until around 6 months. Swaddling and sleeping in a Puckababy can help if your baby is restless and cries a lot, has difficulty falling asleep and doesn't sleep through.
Key products
Puckababy's swaddle sleeping bags come in two sizes: Piep for your newborn, from 0-3 months.
Mini is the follow-up bag, from 3-6 months.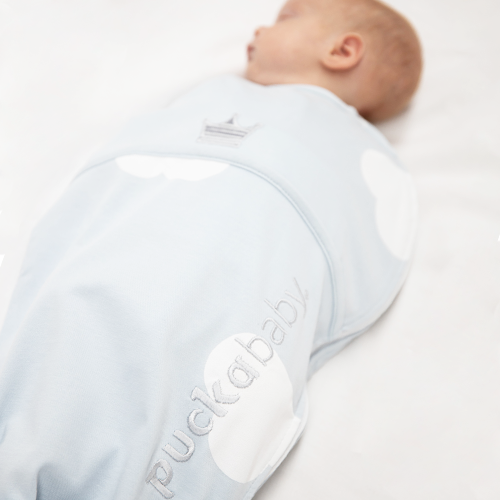 In more detail
Restlessness peaks around 4-5 weeks. Your baby takes a lot of short naps only to startle awake too soon. Your baby isn't rested and has trouble sleeping the following night. Swaddling with the Puckababy helps you break this vicious circle and it's not that big of a step. It's a lovely cocoon, not too tight and weaning your baby off swaddling is easy. Recognising that feeling of security from the womb is very reassuring for your baby.
When should I unswaddle?
How long you should swaddle your baby for sleep is highly individual. Generally speaking babies will exhibit signs of being ready for the next phase around the age of 4-5 months. One of those signs is rolling over. Other controlled movements such as gripping and pulling up are also signals to start weaning off swaddling. This tells you your baby has growing control over its reflexes, making swaddling unnecessary.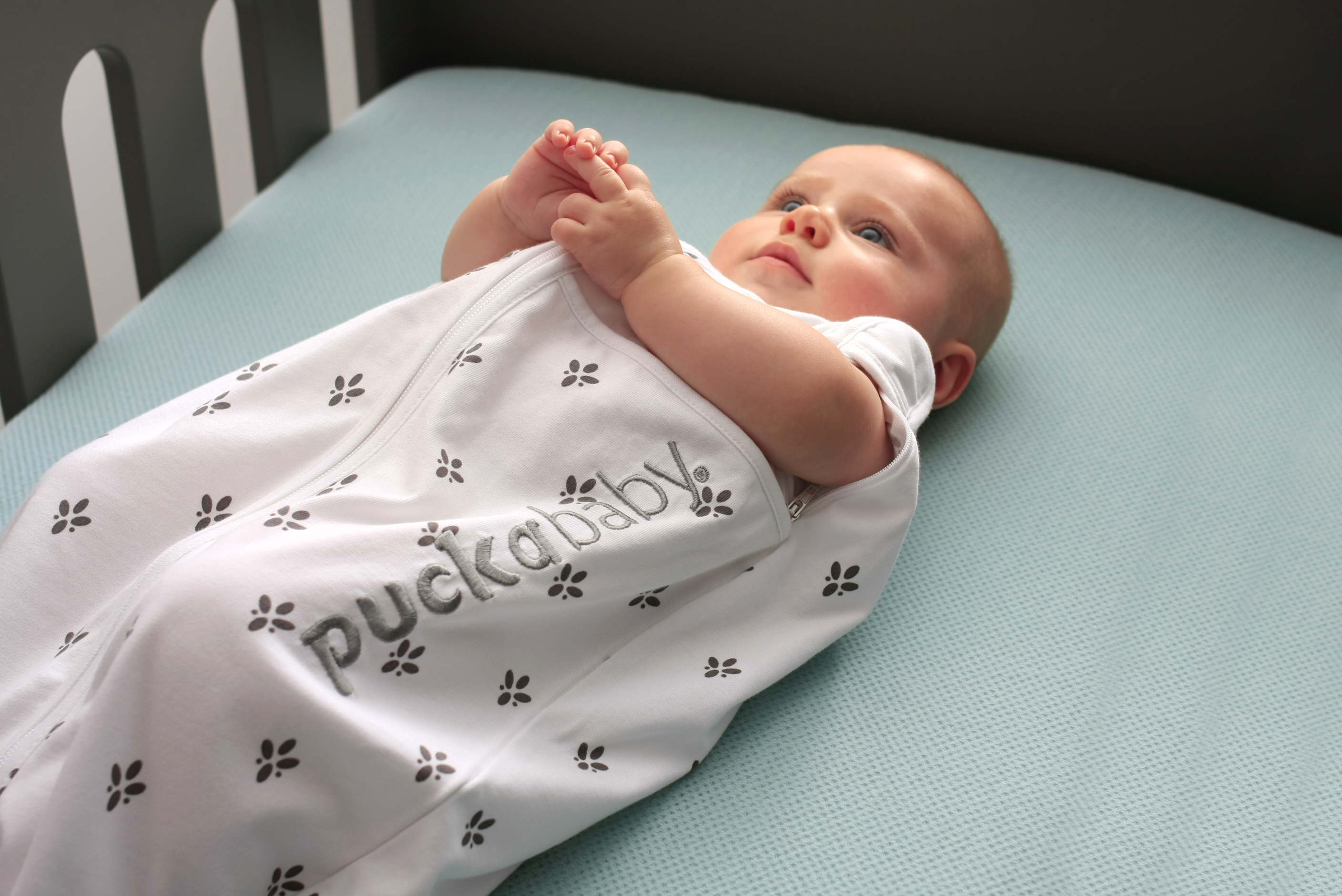 View the products in our shop