The measurements of this four seasons sleeping bag is such that both small and not so small children get a wonderful night's sleep at any temperature. Here's how to adjust the sleeping bag to every season: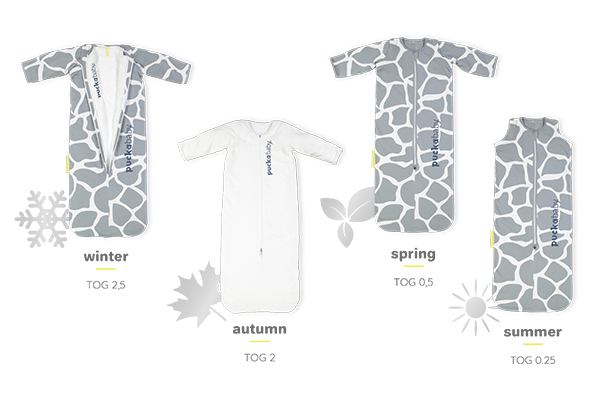 Winter (2.5 TOG)
In winter use the sleeping bag with both the inner and outer bag. If your child easily has cold hands you can also fold over the mittens of the cotton outer bag.
Autumn (2.0 TOG)
Only use the teddy inner bag in autumn. Unzip the inner bag and turn it inside out so the teddy is on the outside.
Spring (0.5 TOG)
Only use the cotton outer bag in spring. Unzip and remove the teddy inner bag.
Summer (0.25 TOG)
Unzip the sleeves of the cotton outer bag and you have a wonderfully airy summer sleeping bag.


View the product in our shop