In a nutshell
The Puckababy swaddle sleeping bags are the light version of tight swaddling. The swaddling bag fits snugly around your baby like a lovely cocoon and offers soft protection against restlessness. This cocoon gives your baby a sense of security that helps it settle down faster and sleep through longer.
Key products
Puckababy's swaddle sleeping bags come in two sizes: Piep for your newborn, from 0-3 months.
Mini is the follow-up bag, from 3-6 months.
In more detail
Puckababy swaddle sleeping bags keep baby's arms loose inside the bag. This way your little one can no longer flail its arms about and startle awake. This sleeping bag embraces your baby like a snug little cocoon but it's loose around the arms and hips to allow enough room for movement.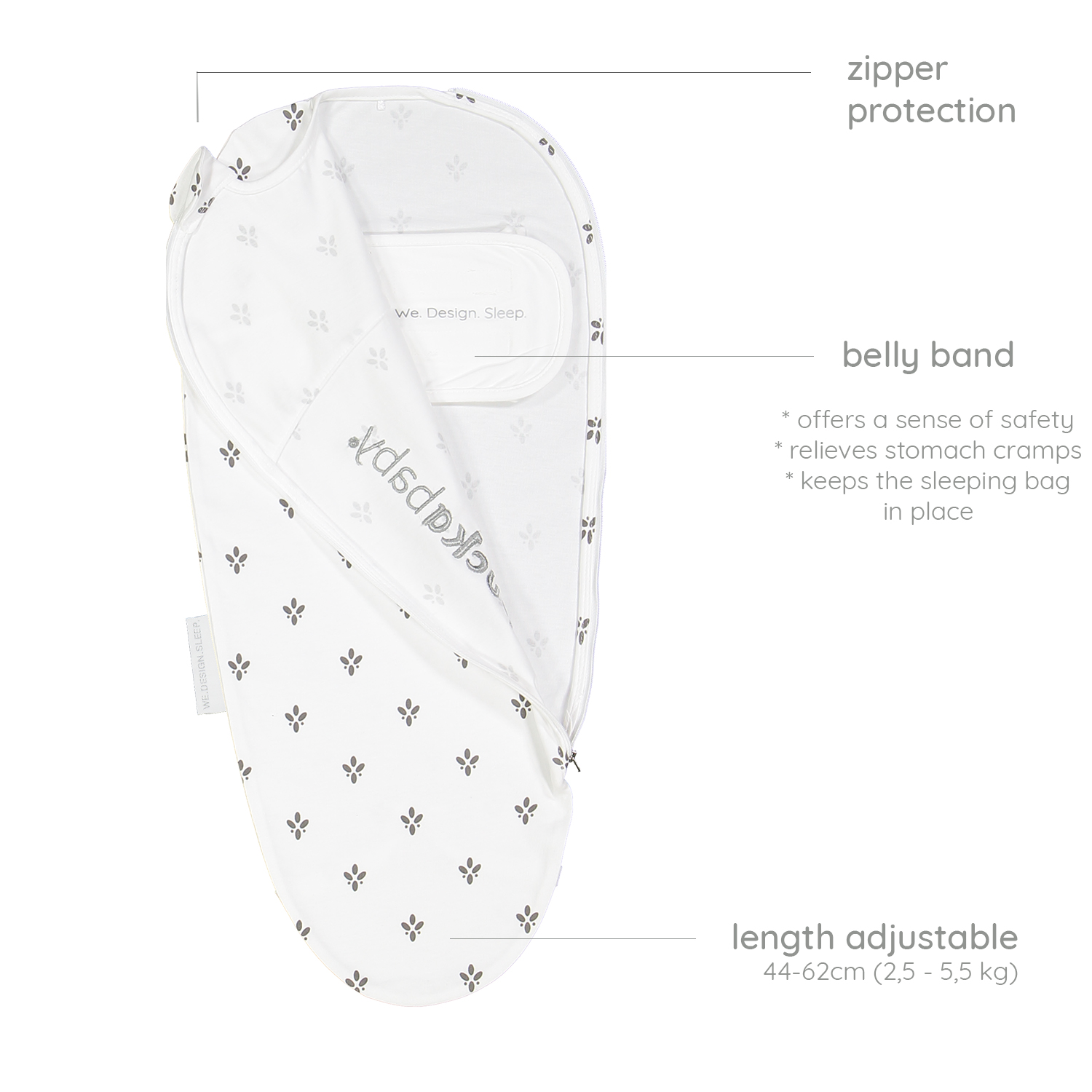 The belly band or the jacket in the bag keep your baby safely in place. The Puckababy Piep comes with a belly band and the Mini has a jacket. These are for added safety: they keep your child firmly in place and prevent it from sliding down in the sleeping bag.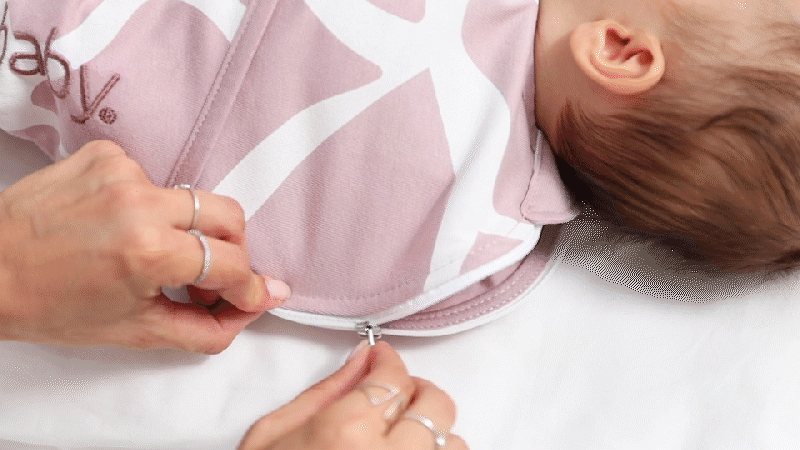 Then close the zipper and make the sleeping bag smaller by tying the string in a bow under your baby's feet. Bringing the sleeping bag to size ensures your baby can't pull the fabric in front of its mouth. The risk of rolling over is also reduced. The room within the bag ensures good air and temperature regulation, both in winter and during the hot summer months.
View the products in our shop