In a nutshell
Definitely! Safely swaddling your baby for sleep makes it easier to relax and fosters deeper sleep. A relaxed child will be less troubled by cramps.
Key products
Puckababy's swaddle sleeping bags come in two sizes: Piep for your newborn, from 0-3 months.
Mini is the follow-up bag, from 3-6 months.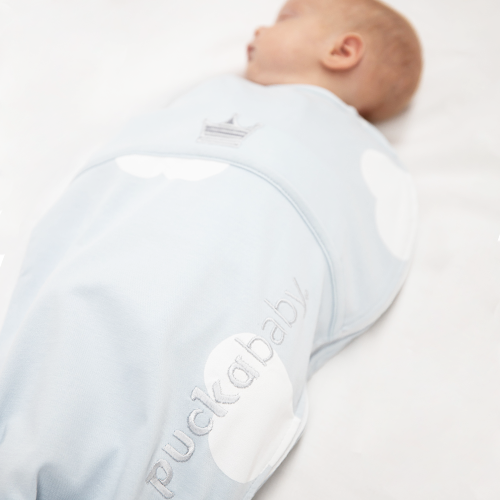 In more detail
Sleeping in a swaddle sleeping bag like the ones from Puckababy is a milder form of the traditional, tight swaddling in cloth. It is temperature-regulating and not too tight but it does give your baby a sense of security that will make him or her settle into a deep sleep more quickly. In turn, good and deep sleep helps baby process stimuli and alleviates pain from stomach cramps (and hidden reflux). The Piep's belly band will keep your baby securely in place and its slight pressure provides additional relief from cramps.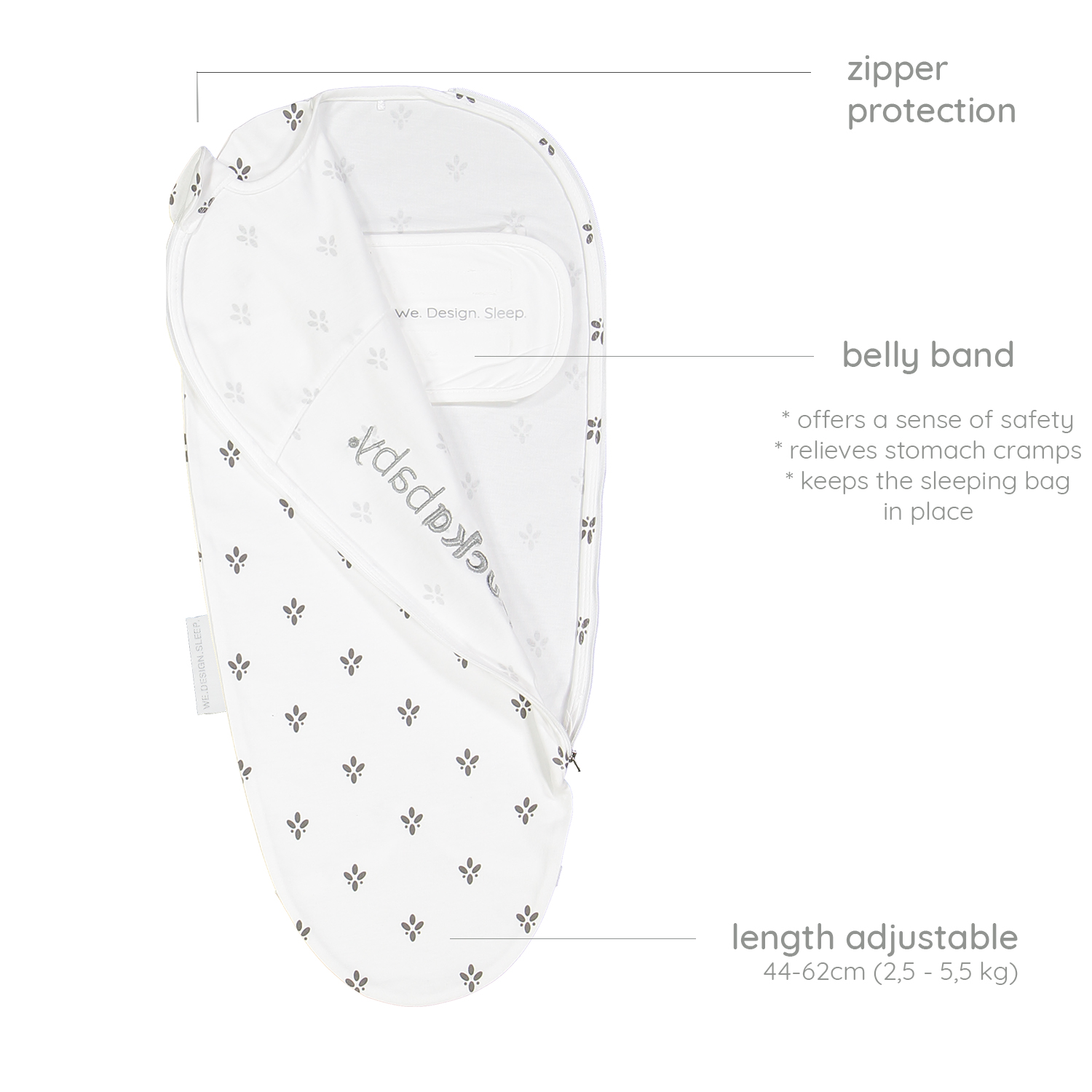 How to recognise stomach cramps
Your baby will often cry inconsolably, arch his or her back, pass wind and jerk its little arms and legs. Stomach cramps are common in babies up to 12 months, as their digestive system is still developing.
View the products in our shop