In a nutshell
Opt for a loose form of swaddling to prevent heat accumulation
Opt for a very breathable material, such as cotton or Tencel
Dress your baby in clothes with the right TOG rating for the room temperature
Make sure that heat can't accumulate under your baby's body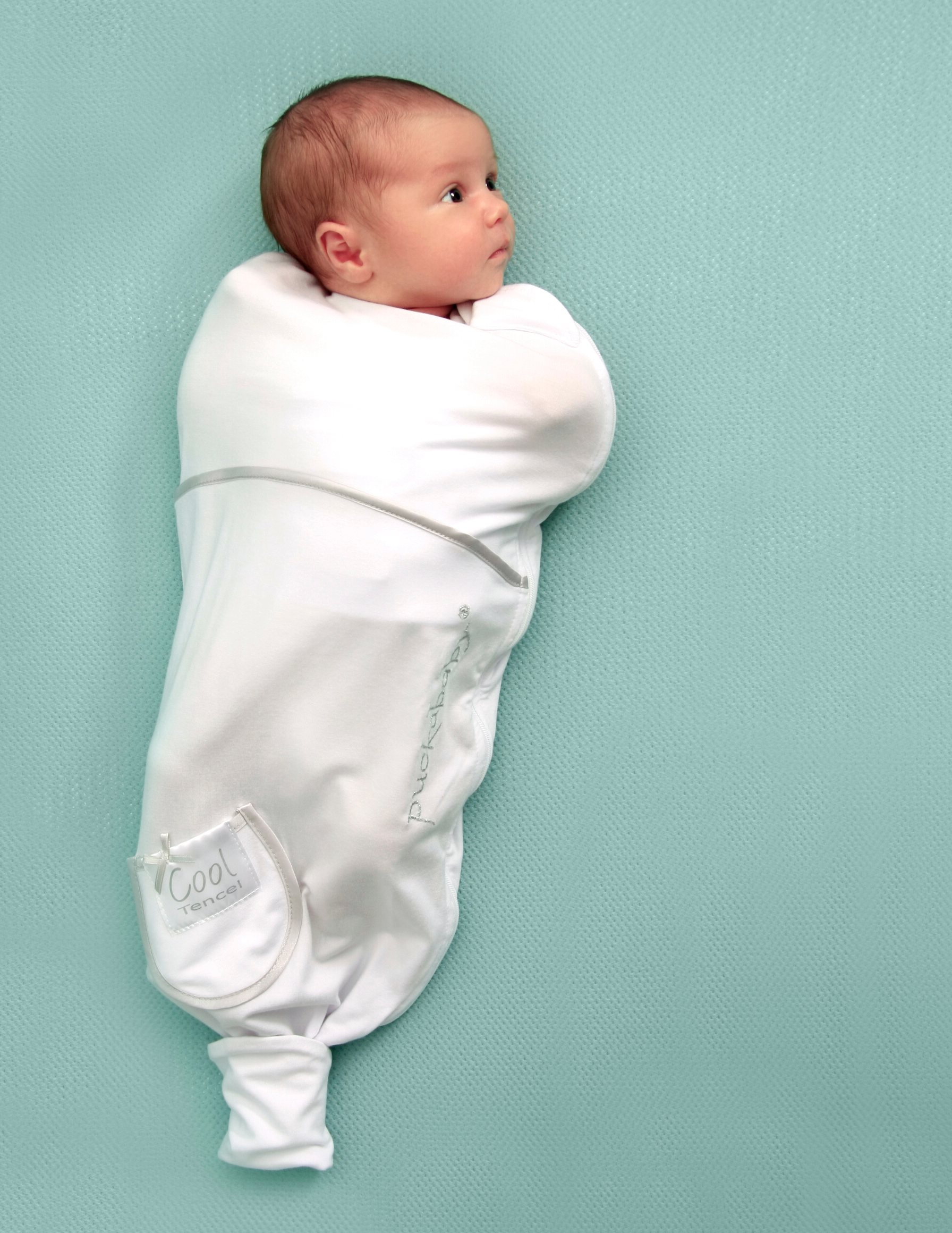 In more detail
Opt for a loose form of swaddling to prevent heat accumulation
A tight swaddling method increases the risk of heat accumulation considerably. Swaddling with the Puckababy avoids such risks. The Puckababy isn't tight but actually forms an airy and comfortable cocoon around your baby's body. Both arms and legs have enough freedom of movement. The extra room inside the swaddle sleeping bag lets air circulate, allowing for better temperature regulation.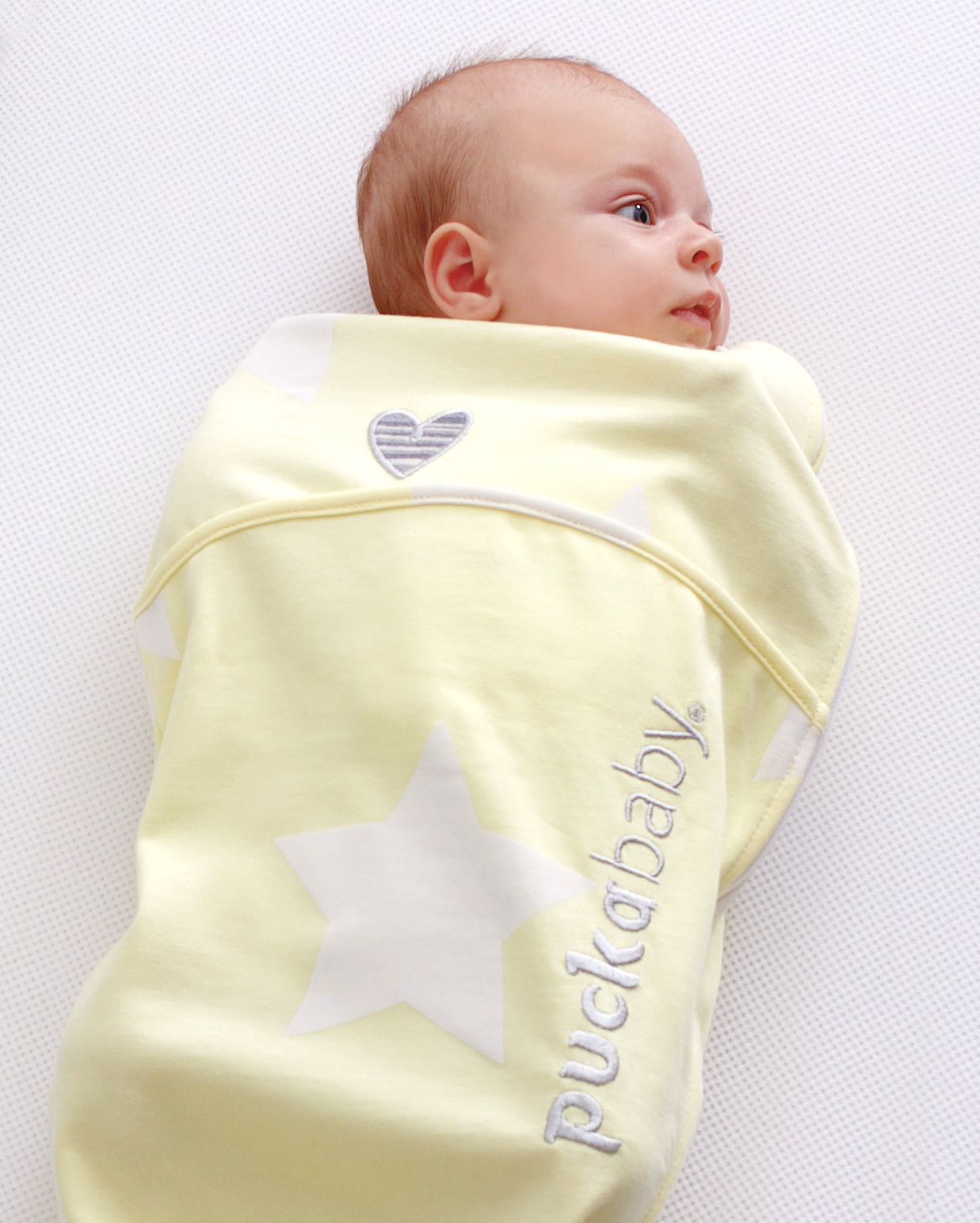 Kies voor extra ademend materiaal, zoals katoen of Tencel
The extremely low TOG ratings of our TÜV-tested Puckababy swaddle sleeping bags guarantee safe temperature regulation. This makes the Puckababy ideally suited to swaddling in warm weather.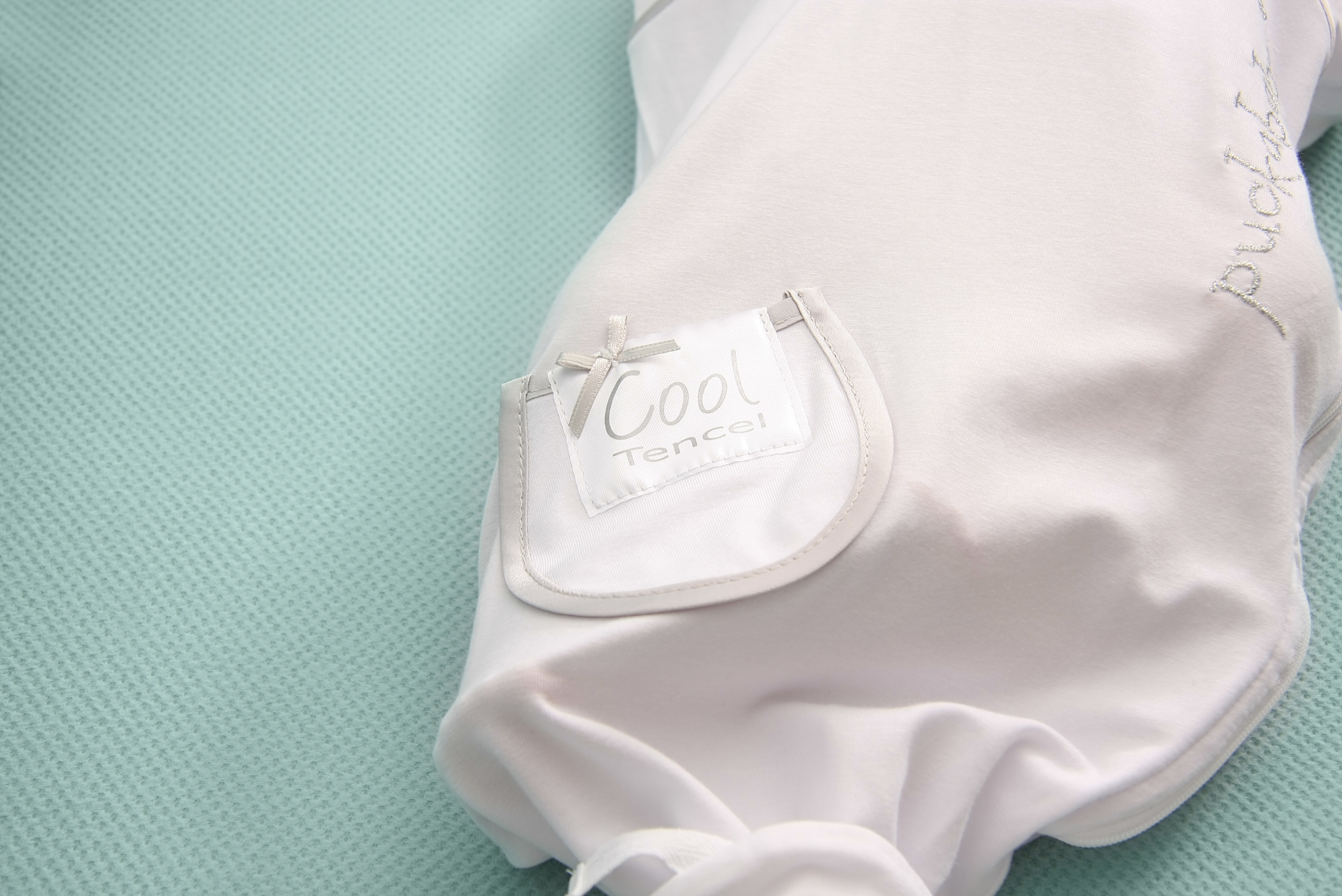 Tencel is very comfortable at any temperature. Tencel adapts to your child's temperature, regulates heat and absorbs moisture. In warm weather, a Tencel sleeping bag has a cooling effect. And in cold weather, you can easily combine Tencel pyjamas with any sleeping bag.
Dress your baby in clothes with the right TOG rating for the room temperature
The TOG rating indicates how well clothing or bedding retains heat. The hotter it gets, the lower the accumulated TOG rating of the clothing and bedding should be.
Temperature TOG rating
over 24°C 0.25 TOG
max. 24°C 0.5 TOG
max. 21°C 1.0 TOG
max. 18°C 2.0 TOG
max. 16°C 2.5 TOG
Puckababy provides the TOG rating for each type of sleeping bag and a TOG rating overview is available for every individual product.
Make sure that heat can't accumulate under your baby's body
Put your child to sleep on a mattress with good moisture evaporation and air permeability. Combine with an AeroSleep mattress protector to guarantee 100% air permeability. Its 3D technology evacuates excess heat to keep it from accumulating under the body.
The AeroMoov Air Layer allows your little one to sleep safely in a car seat or pushchair. The inlay uses the same 3D technology to evacuate excess heat and reduce sweating!
View the products in our shop