In a nutshell
That depends on the season and the room temperature.
Cotton is nice all year long. We'd recommend teddy for cold autumn and winter weather.
Tencel has a wonderfully cooling effect during the hot summer months.
You should also take a closer look at the TOG charts for Piep and Mini. For every room temperature they indicate which version of the swaddle sleeping bag should be used and what your little one can wear:
Key products
Both the Puckababy Piep and Mini are available in cotton, teddy or Tencel.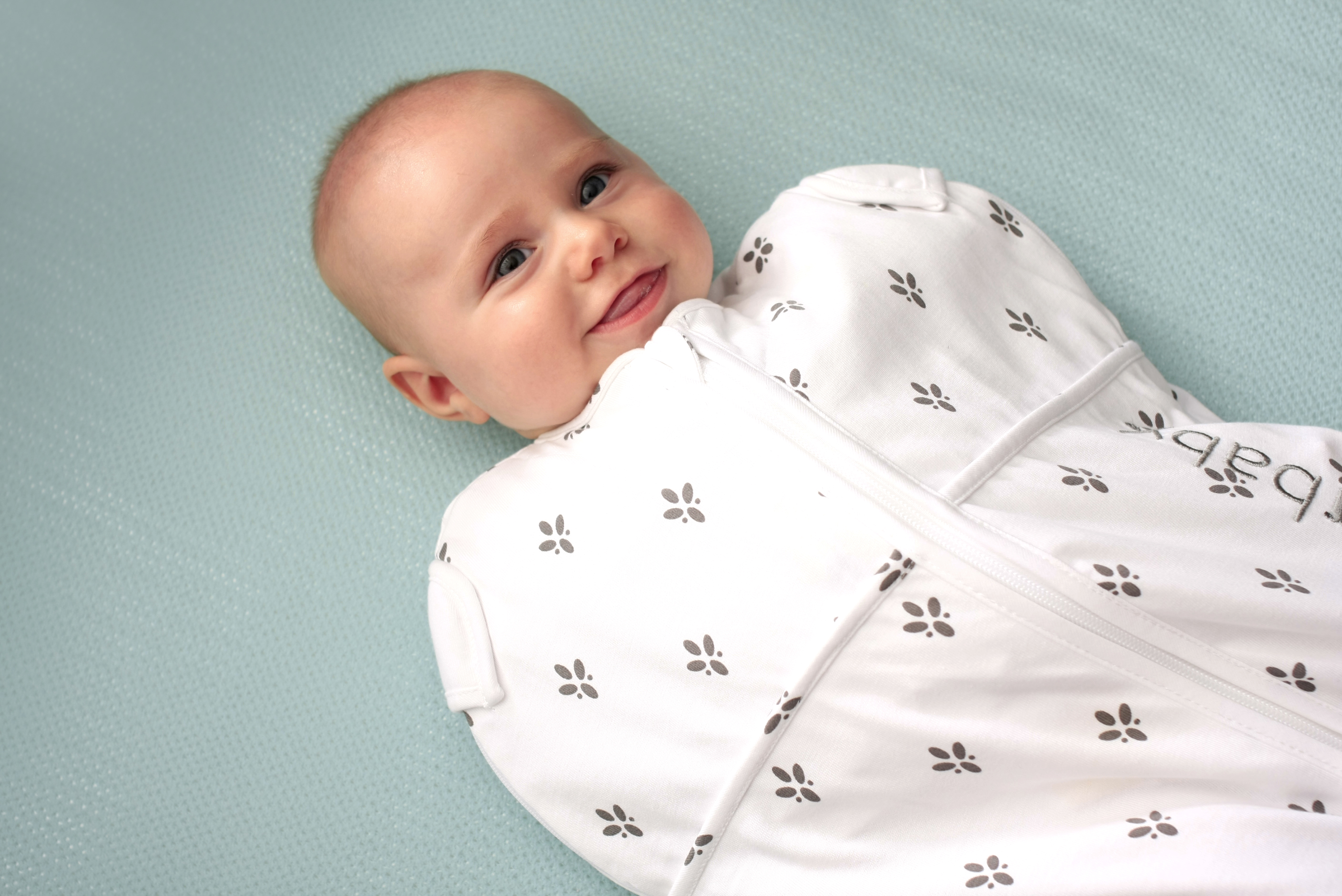 In more detail
| | |
| --- | --- |
| | The cotton swaddle sleeping bag is suitable for any temperature. If the room is hot a onesie is warm enough for this sleeping bag. For colder nights add a layer such as the Tencel sleep suits. |
| | |
| --- | --- |
| | Does the room cool down a bit faster on cold nights (14-18°C)? Then the Teddy winter version will keep your child nice and warm. In this case a onesie will suffice: the teddy fabric is warm enough so there's no need to add an extra layer. |
Does the nursery often get very hot in summer (+23°C)? Then the Tencel swaddle sleeping bag will keep your baby cool! Tencel is temperature-regulating and absorbs moisture, ideal on sultry summer nights. This fabric contains 7% of elastane, making the swaddle sleeping bag more elastic than cotton and affording your child a little more freedom of movement.


When the nights grow cooler you can simply continue to use the Tencel swaddle sleeping bag. As soon as the temperature in the nursery drops to 20°C or below, you can dress your baby in a long-sleeved onesie and a sleep suit.
View the products in our shop